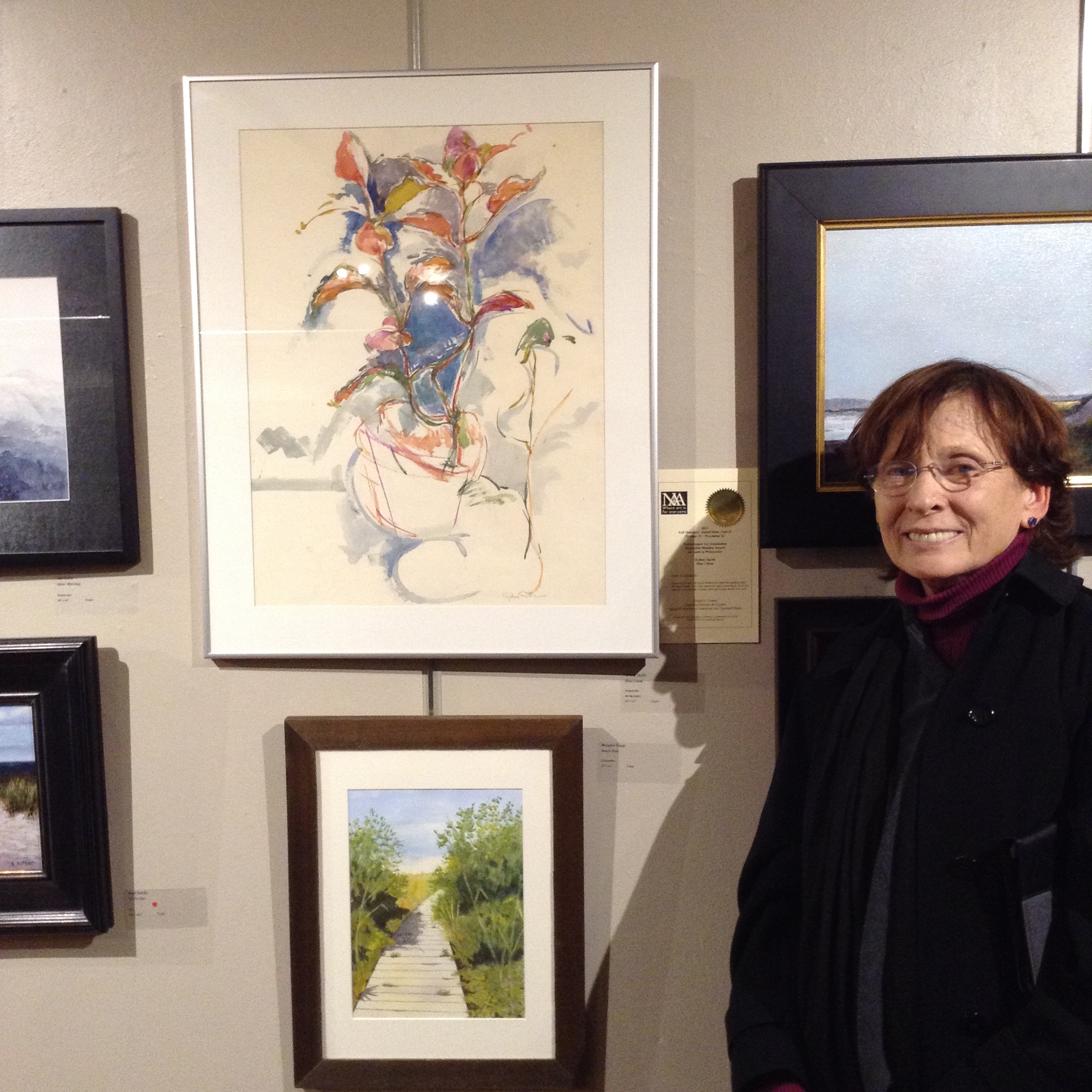 Working with vibrant colors, lines, and shapes I build upon the interplay of these elements, either realistic or abstract, which then take on their own life and direction.  The experience of the moment directs me to my next step.  Building the image on either paper or canvas is never preconceived and I do not know the outcome.  Each experience is a delightful journey with the hope that others may enjoy that journey.

Mediums used are pastel, charcoal, colored pencil, acrylic, watercolor, woodblock printing and collage.
          Artist Sydney Smith holds a Bachelor of Fine Arts degree from The Kansas City Art Institute and a Master of Arts in Printmaking from the University of Iowa under the mentorship of Mario Lasansky.
          Ms. Smith taught elementary grades Kindergarten through Grade 2 for twenty years in the Los Angeles Unified School District. There, while teaching the Magnet Kindergarten class, she acted as the Elementary School's Art Show Coordinator for the Visual and Performing Arts Magnet School, an affiliate school of the University of Southern California. There, she wrote art lessons for the elementary grades along with creating a ceramic experience for students at the USC Ceramics Department.
          Since retirement, Ms. Smith has relocated to Beverly, Massachusetts and maintains a studio at Porter Mills Studio, 95 Rantoul Street – Studio 2-4. She takes appointments for viewing her work, commissions, and art lesson considerations.